WeTheAdorned Powered by iKnode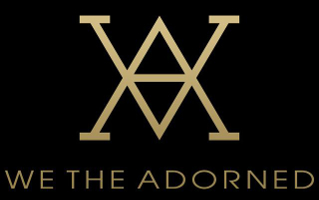 Today, I am happy to share the news that we have collaborated with the amazing team of Tim & Cyia from T.Cyia on their project WeTheAdorned.
WeTheAdorned is a members-only online jewelry platform which is curated by the famous "Sex And the City" star, Sarah Jessica Parker. This exclusive platform will allow T.Cyia's bold designs to reach other parts of the world first hand and interface directly with the consumer, and it will also empower the subscriber to be able to acquire the stunning jewerly that was only available to Hollywood stars. For iKnode, this project allowed us once more to create seamless technology that powers creativity while placing the focus on the product and not the technology itself.
We were tasked with designing a launch page to measure interest, first by allowing people to subscribe to the newsletter and second by allowing people to signup for the service for a reduced price during launch. We chose HTML5 and Bootstrap for the front-end, and iKnode as the backend.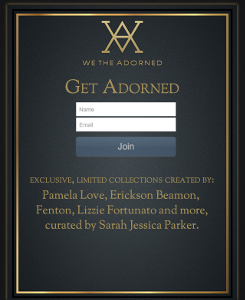 We built two applications: 1) One that manages the Newsletter subscriptions, and 2) one that manages the payments. For the Newsletter subscriptions we used the iKnode Package for MailChimp. We created a newsletter using MailChimp's intuitive deisgner, and sent user subscriptions from the landing page all the way to mailchimp. In the case of payments we used the Stripe iKnode Package to signup and charge users for the service without us even worrying about storing credit card information on our servers or worrying aobut PCI compliance.
Using iKnode was not only a time saver in terms of development and maintenance, it was also an amazing platform for reliability and stability by handling high traffic peaks without being noticed. The iKnode cloud was able to handle approximately 10,000 requests per second on the highest traffic day.
We are very lucky to be able to work with Tim & Cyia in such a bold project. We are excited to see what is yet to come from this amazing duo and how technology will power one of the most creative profession of the world.